This page includes documents that serve as a template that allow you to modify and use for business or personal needs.
The majority of our template documents are available for free download in Microsoft Word, Microsoft Excel and Adobe Acrobat PDF format.
These files include templates for letters, contracts, agreements, schedules, forms and statements.
Template – Printable Documents & Samples
Price List Template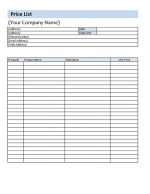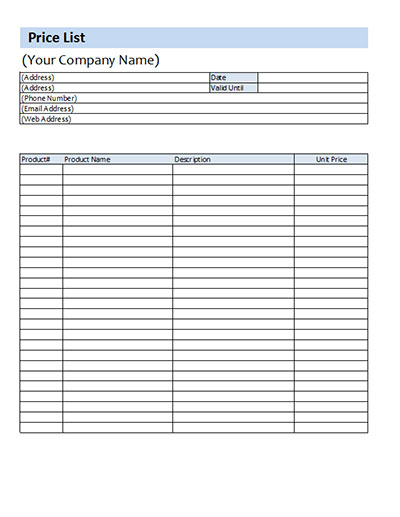 Download the free editable basic price list template can be used by any small business to document current prices of ...
Price Quote Template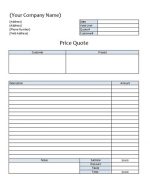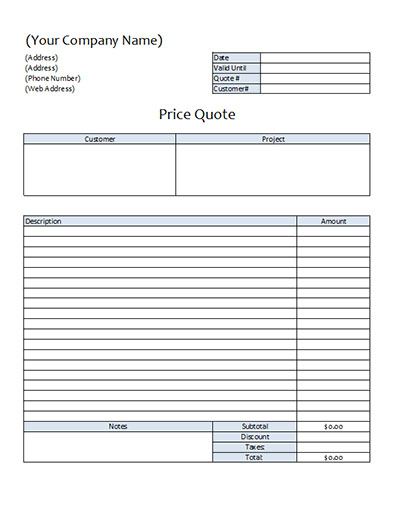 The free printable price quote template is a simple Microsoft Excel spreadsheet designed to provide an easy method for producing ...
Profit and Loss Statement Template
The Profit and Loss Statement Template is a spreadsheet designed to track revenues and expenses so you can you determine ...
Teacher's Attendance and Roll Book
The Teacher's Attendance and Roll Book forms are designed for keeping classroom attendance records on a monthly basis. The roll ...
Daily Schedule Template
The Daily Schedule Template in Microsoft Excel format can be helpful for organizing and tracking your daily tasks and activities ...
Simple Job Description Template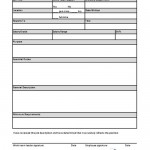 This one page simple job description template is created for small businesses with a need to keep record of all ...
Driving Record Check Letter Template
When hiring for any type of job that requires driving a motor vehicle, it is always best to perform a ...
Congratulations Letter Template
A congratulations letter is the ideal way to acknowledge when an employee or colleague has achieved something of mention. ...
Fired Explanation Letter Template
If you have previously been fired from a position and are currently applying for a new one, it may be ...
Basic Cover Letter Template
When sending a resume to a potential employer, it is always a good idea to send a cover letter along ...
Resignation Letter Template
After accepting a new position at a different company, it is common courtesy to send a resignation letter to your ...
Collection Letter Template – Final Notice
The Free Printable Sample Collection Letter is designed as a letter template that can be sued by the accountant or ...