Whether its our personal lives with events and children or our business days that get busy, most people need calendars to track important items.
This Calendars category includes all of the calendars, planners available for download on our site.
Most Recent – Calendars
Blank Annual Calendar
This blank annual calendar was created in Microsoft Excel format for anyone who is in need of a basic blank ...
Daily Schedule Template
The Daily Schedule Template in Microsoft Excel format can be helpful for organizing and tracking your daily tasks and activities ...
Weekly Calendar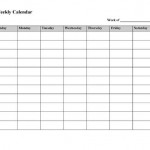 The weekly calendar template is a quick easy document that you can print and track daily activities throughout a week. It's ...
Day Planner Calendar
The Calendar Day Planner is used to plan and track appointment and is available as form template for business and ...
Weekly Planner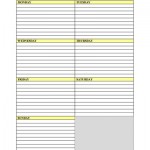 Free printable weekly planner provides a simple one page document to list tasks that you have planned for the week. This ...