Tag for free printable download documents related to hiring.
Files may include premium and free downloads in PDF, Word and Excel format.
Hiring – Printable Forms, Templates & Samples
Drug Testing Consent Form
Many companies now test all new employees, or employees that may be operating heavy machinery for drug and alcohol usage ...
Simple Job Description Template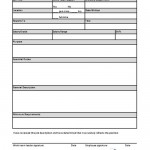 This one page simple job description template is created for small businesses with a need to keep record of all ...
Job Description Form
When running a business, it's best to keep a formal record on hand documenting each job position and a thorough ...
Pre-Employment Checklist – Premium
The Pre-Employment Hiring Checklist helps hiring managers organize information about job applicants or potential hires. The checklist can help you gather ...
Receipt of Employee Handbook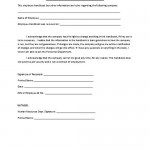 This Receipt of Employee Handbook is offered in a PDF format for businesses who want confirmation that the employee has ...
Employee Information / Data Sheet – Premium
A printed record of employee critical information should be on hand whenever an individual is currently under your employ. Since ...
Pre-Interview Survey Questionnaire – Premium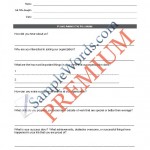 Use of pre-interview surveys is on the rise, but has been a standard procedure for innovative companies for years. This ...
Job Application / Hiring Bundle – Premium
The Job Application / Hiring Bundle Package includes 5 total documents in PDF format: Premium Job Application; Premium Pre-Interview Form; ...
Phone Interview Questionnaire
This two page phone interview questionnaire can be used to screen potential candidates for a job opening prior to bringing ...
Job Interview Form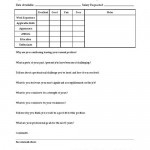 This printable Job Candidate Interview Form is to be used by small businesses, independent contractors, or individuals to review and ...
Employee Application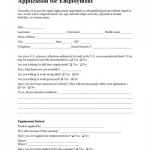 Free Employee Application is an information sheet that can be used by small businesses as n application for employment. This ...
Job Application Form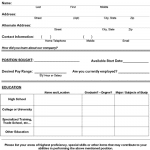 The Free Job Application Form is a simple two-page document. It's a fill-in-the-blank form for collecting information about job applicants. The ...